Due to the impact of the epidemic control in some countries,Some applicants are unable to submit related application documents on time. Shanghai University has decided to extend the application deadline for parts of degree programs (self-paid) for 2021 fall intake to 24:00 (Beijing time) July 15, 2021.
During this period, the online application system for the following majors (see the table below) is still open to the world. Please complete the online application in time at http://apply.shu.edu.cn.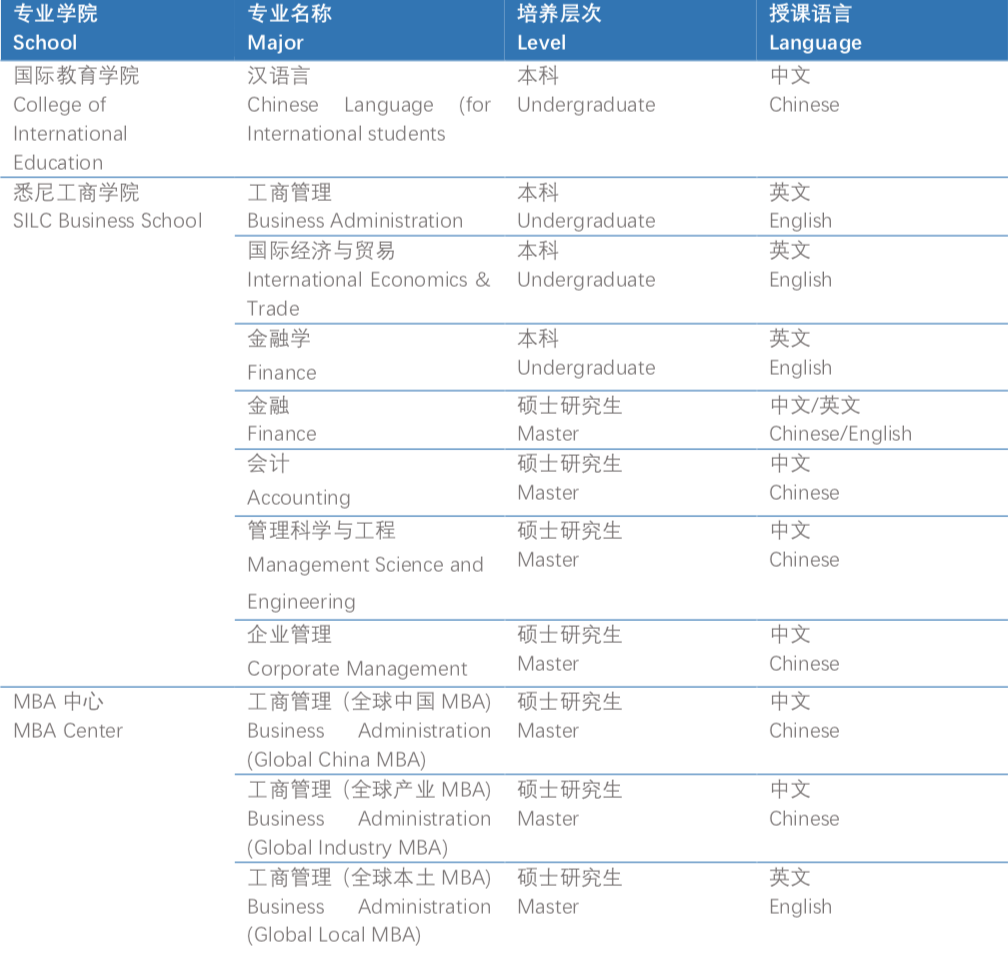 Note:The website is being upgraded recently, if you have any problems, please contact us by phone or email.
Email:apply1@oa.shu.edu.cn(Undergraduate Program); apply9@oa.shu.edu.cn(Graduate Program)
Tel:0086-21-66136615
International Students Admissions Office,
College of International Education
July 2, 2021